View Erotic Photos
Hide Erotic Photos

To view all of
34vale's photos
Sign up now!
Friends Network
cplzoo

Provence (PACA), France

hotyom

Languedoc-Roussillon, France
Introduction
[bling 636643][bling 636635][bling 492021]suis a la recherche de nouvelle decouverte...............discutons on verrat aprés lol....je vous remercie pour vos commentaire hmmmm sa fait tres plaisir
My Ideal Person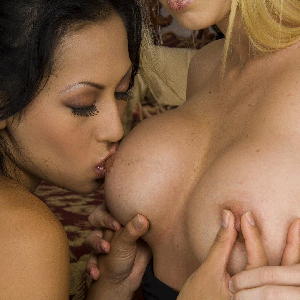 qui aime le plaisir mutuel .....caresse et sensation avec le xxxxxx et kiss love pour les miss[ [ [
Tell one of your favorite sexual fantasies. Don't hold back!:
mon plaisir serait etre entre copine a bronzer au bord d
une piscine et detendre aux maximun ...................apres
hmmmmm le soleil ferat sont effets et l envie de nous caresse
viendrat tout seuil...
What location do you fantasize about for a sexual encounter?:
A bed, The beach, A moving vehicle (i.e. car), A movie theatre, My desk at work, A swimming pool or hot tub, A store dressing room, A hotel room
What types of sexual activities turn you on?:
Giving Oral Sex, Receiving Oral Sex, Anal Sex, Toys (Vibrators/Dildos/etc.), Rimming, Mutual Masturbation, Making Home "Movies", Participating in Erotic Photography, Voyeurism, Massage
What factors are most important to you when looking for a sexual partner?:
Sexual experience, Physical attraction, Ability to be discreet, Open to ménage à trois and/or orgies, Sexual appetite, Willingness to freely discuss and try anything, Agreeable to a commitment free sexual relationship, Creativity/Kinkiness level, A little of each
Have you ever had cybersex?:
I've tried it, but it's just not the same.
Information
Sexual Orientation:
Bi-sexual
Looking For: Women, Couples (man/woman), Groups, Couples (2 women), Couples (2 men) or Trans
Birthdate:
December 16, 1974
Relocate?:
Maybe/Yes
Marital Status:
Attached
Height:
167-170 cm
Body Type:
Ample
Smoking:
I'm a cigar/pipe smoker
Drinking:
I'm a light/social drinker
Drugs:
I don't use drugs
Education:
High school graduate
Occupation:
vendeuse
Race:
Caucasian
Religion:
Protestant
Have Children:
Yes. We do not live together.
Want Children:
Happy with what I have
Bra Size:
42 / 95 C
Speaks:
French
Hair Color:
Brown
Hair Length:
Short
Eye Color:
Brown
Glasses or Contacts:
Glasses
My Trophy Case: